Accommodation
Parking
Non smoking restaurant
Cyclists welcomed
Children's playground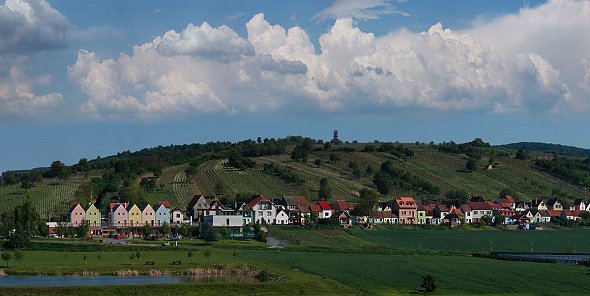 Hotel is located in the middle of wine cellars and close to nature.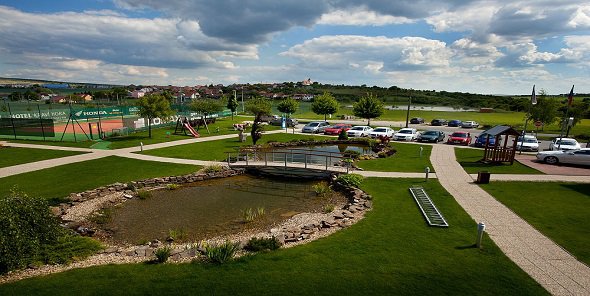 Beautiful view and wide range of sports.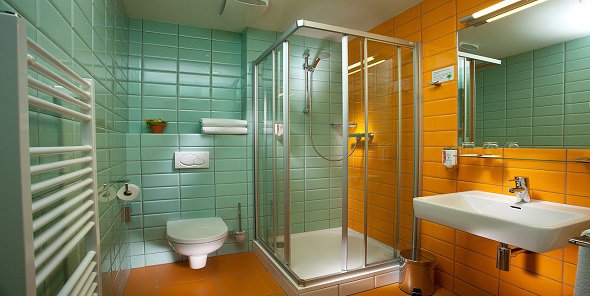 Each room is fitted with a fully equipped bathroom.
The hotel is located in an extremely attractive place – neighboured with the ancient cellars, surrounded by nature and offers spectacular views. It is an excellent starting point for exploring Modré hory and the surrounding area. Several bicycle paths cross here.
Rooms are very comfortable fitted and will satisfy even the most demanding guests.
We are a popular place for training, seminars and sport events. We are being searched for tourists; families with children also find plentiful activities here. There is a multipurpose playground in hotel, including night lighting and we lend you wide range of sports equipment.
You can ride bikes, electric bicycle or Segway. We ensure transport of smaller groups on their trips, diverting competition programme with a wine theme or a visit of the pranks Republic of Kraví hora.