Conferences
Our training rooms and lounges can be easily adapted to many wishes – apart from conferences, seminars and training courses our guests organize here sports courses or workshops, family or company celebrations.
Parking
Non smoking restaurant
Cyclists welcomed
Children's playground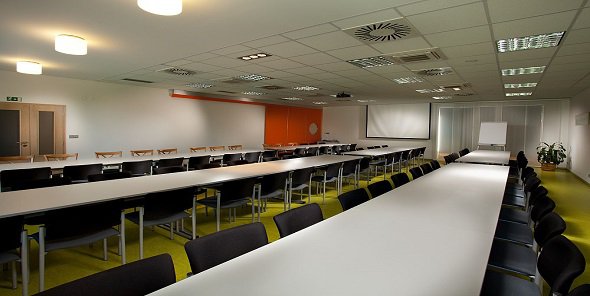 Conference room for up to 100 people, there can be put large equipment inside or automobile.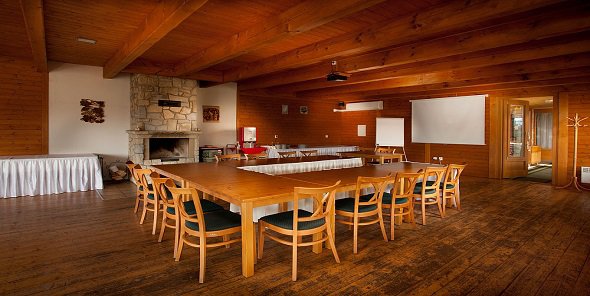 Gazebo can be connected with outdoor area and pergola.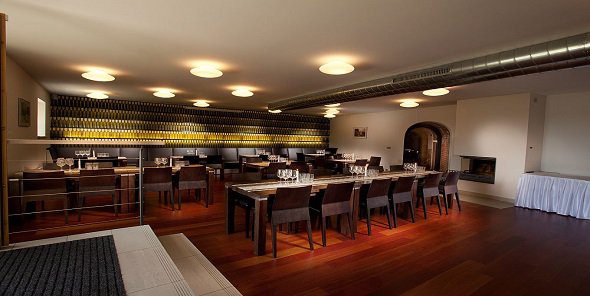 Lounge Presúz in a modern style.
Our lounges are equipped with necessary technology. Especially the large conference hall is appreciated by organizers that there's a possibility to expose bulky equipment or automobile. There are many options for exercise and workouts for sports clubs. The outdoor area and a playground are also ideal for teambuilding events.
We prepare quality coffee breaks, made from quality ingredients and fresh pastries. It is our pleasure to adapt our offer to your ideas, prepare snack according to your wishes.
Lounge Presúz
Meeting room for 38 guests, in a pleasant modern style with a touch of wine theme. Presúz is suitable for training and less formal occasions and celebrations. Lounge is equipped with conference technology as are video data projector, screen, and flipchart or WIFI connection.
Gazebo lounge
Air-conditioned room for 50 people is decorated in a rustic style. Its great advantage is the possibility joining it with an outdoor area. It is the most popular place for wedding receptions and barbecues. Can be fitted up with complete conference equipment.
Conference hall
It is a modern, fully air-conditioned hall, thanks to theatre seats arrangement for up to 100 people. It is also equipped with all conference technology and built-in sound system. This place has a separate room for coffee break, which can be separated from the lecture hall by sliding door. The advantage of this room its location on the ground floor with possible access directly from the parking. This makes it also useful for showing bulky machines, motorcycles or cars.